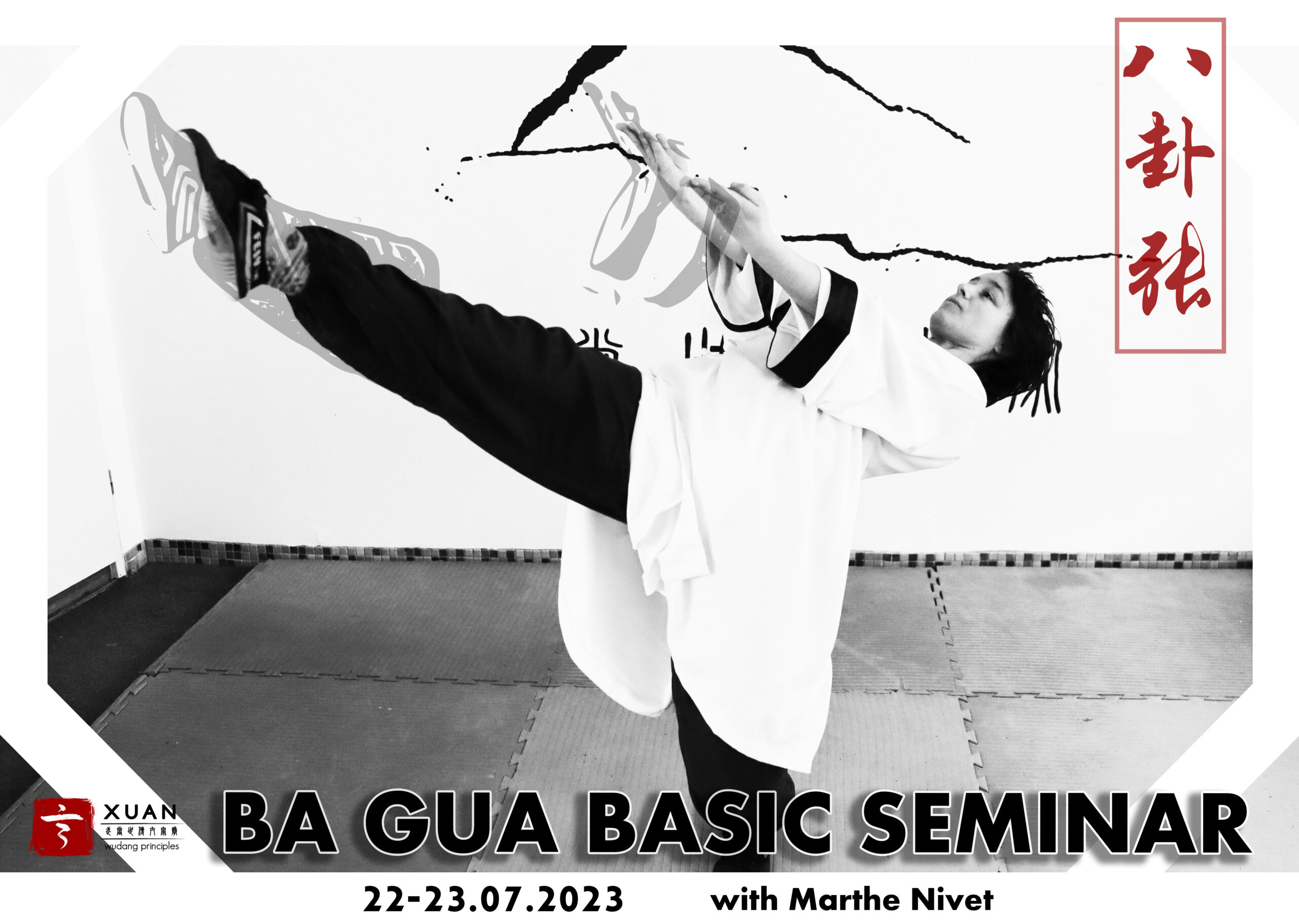 Description
This is your chance to learn Ba Gua from the very beginning.
Ba Gua is famous for its beautiful and circular movements. Learn with us how these motions have their origin in very simple basics while afterward expressing those in more complex movement sequences of our Fighting Palms.
In two full days of training, Marthe will teach you step by step the 4 Essential Qi Gong Practices as well as the first 4 Fighting Palms.
TOPICS:
Ba Gua Standing Qi Gong
Basic Palm Change
Circle Walking Meditation
Pushing The Mountain Spiral Qi Gong
4 Fighting Palms (Form Sequences)
DATE:
22.07.-23.07.2023
TRAINING TIMES:
10:00 – 19:00 o clock (1,5 hours break in between)
WHERE: 
Xuan Gong Fu Academy – Berliner Straße 46 10713 Berlin
TEACHER: 
Marthe Nivet (Longterm Student under Stefan Müller and Teacher of Xuan Gong Fu Academy)
PRICE: 100 € 
Payment on the first day of the Seminar.
Date/Time
Date(s) - 22/07/2023 - 23/07/2023
10:00 - 19:00
Bookings
Bookings are closed for this event.