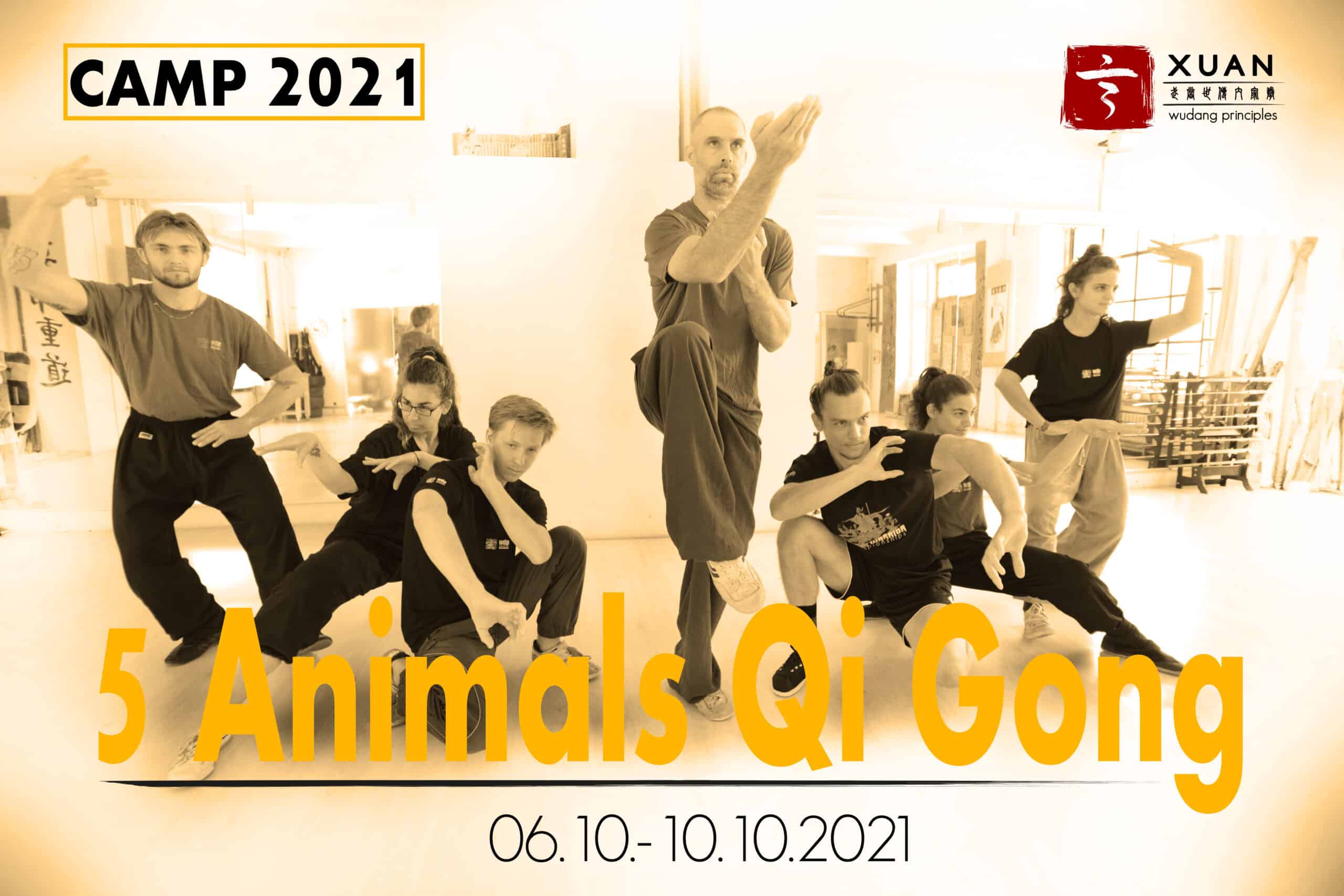 Description
Get ready for the 5 Animals! Train with us for 5 days the fundamentals of the 5 Animals! The 5 Animal Qi Gong System is one of the most complete and full Gong Fu practices I ever learned. It brings, on one hand, all other Basic Qi Gong practices onto the next level, while at the same time setting the basics for all inner martial art styles.  Being a complete system by itself it compresses endless richness into 5 basic ways of movement. Being rich and minimalistic at the same time, makes it possible to join for beginners as well as interesting for advanced students.
Topics:
5 Animal Basic Motions
5 Animal Shen Fa
5 Animals Skill Training
5 Animals Application
When:
06.10.2021 -10.10.2021
Where:
Berlin Xuan Gong Fu Academy
Teacher:
Stefan Müller (Head Coach of Xuan Gong Fu Academy and WDP Berlin)
How:
Due to the Covid situation, daily testing is required for this camp. Bring for every training session a negative test, that is not older than 24h.
Also wanting to offer a frame that feels comfortable to everyone, the seminar will take exclusively part outside in the park.  We will meet at the first session in our academy for the registration process. Afterward, all sessions are held outside. Therefore take care to bring always fitting close with you. Bringing the 5 Animals into the fall season also rain and cold weather will not prevent us from having good training outside! Be ready!
Having also partner exercises on the plan, we will only practice with one partner during the whole camp. Choose your partner therefore well ;)-
Be aware:
Since new restrictions can always change the plans of our camp, don't pay before 2 weeks before the camp. Also, take care that the schedule and topics can change if restrictions demand adjustments.
Basic Schedule:
Daily from 10:00 – 14:00 and 15:30 -18:00  (more detailed schedule will follow 2 weeks before the camp)
Date/Time
Date(s) - 06/10/2021 - 10/10/2021
0:00
Bookings