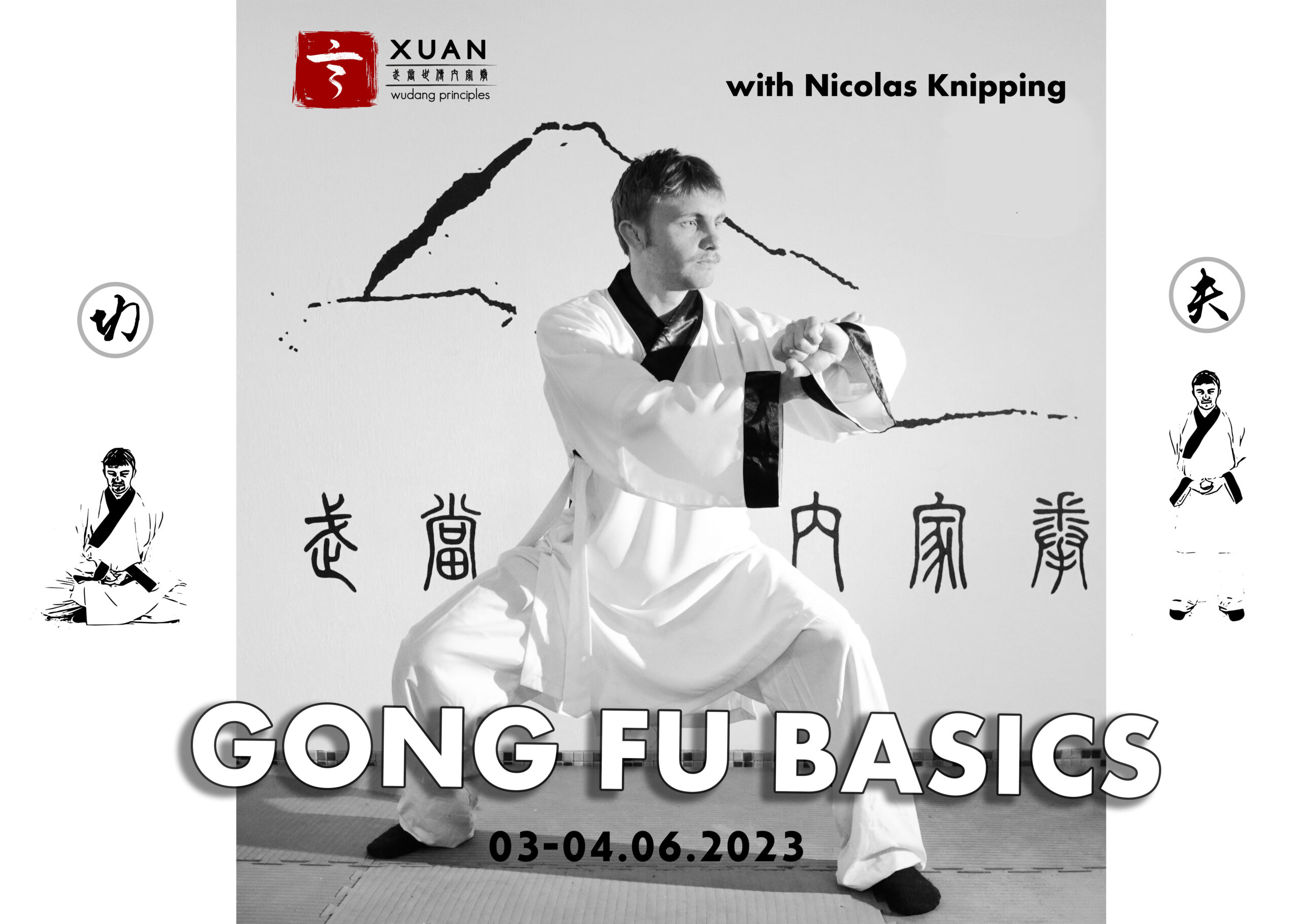 Description
QI GONG & GONG FU BASICS
In this workshop, we will enter into the world of two fundamental Qi Gong forms which originate from the Wudang mountains of China.
We will be introduced to old taoist teachings, in order to experience them through these meditative practices, in our modern times.
In Hui Chun Qi Gong (Back to Spring Qi Gong), we will practice to develop standing meditation and the way in which it connects to its proceeding repetitive movement sequences. With regular practice, inner principles will unveil themselves to the practitioner. Upright standing becomes effortless, while physical tensions slowly transform and disappear as the wandering mind becomes increasingly calmer.
In recognizing the demands and challenges of the body due to our modern life circumstances,
we will get to know gong fu specific movement patterns, mobility and stretching drills to support the opening of our bodies, enhancing the permeability of the energetic flow.
In the second part of the workshop, through the Qi Gong of the Tai Ji Steps,
the inner principles are carried from standing into walking meditation.
Here we will learn to move the body as one unit while sinking into our center and slowly sharpening the inner eye. The teachings also focus on developing a deep and natural breath,
the anchor for health and relaxation.
Everybody is welcome to join this workshop. No further knowledge is required.
DATE:
03.06.-04.06.2023
TRAINING TIMES:
10:00 – 19:00 o clock (1,5 hours break in between)
WHERE: 
Xuan Gong Fu Academy – Berliner Straße 46 10713 Berlin
TEACHER: 
Nicolas Knipping is a Berlin- based martial artist, studying internal martial arts in a full-time frame at Xuan Gong Fu Academy, under the guidance of Stev Lee.
After a youth spent in professional olympic wrestling, he worked as a personal trainer and movement teacher in Karlsruhe. He also attained a bachelors degree in sports and economics at the Deutsche Hochschule für Prävention und Gesundheit, while learning holistic movement theory with Joseph Bartz in Berlin.
PRICE: 100 € 
Payment on the first day of the Seminar.
Date/Time
Date(s) - 03/06/2023 - 04/06/2023
10:00 - 19:00
Bookings