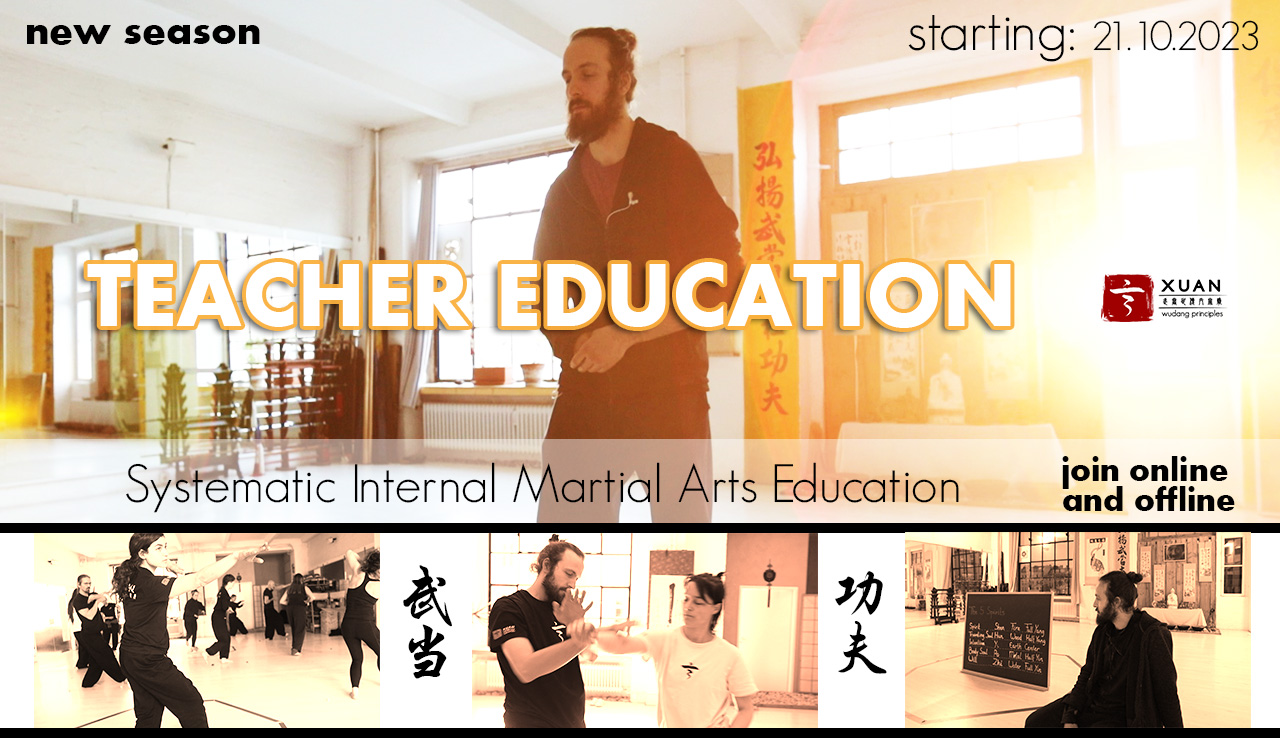 Description
The Next Teacher Education season is coming soon. The perfect opportunity to join our long-term ongoing project and to start your systematic training in internal martial arts.
Season Starts: 21.10.2023
Register here now!
What is the Teacher Education:
The teacher education program is an intensive form of training held on one weekend, each month. Students train in a focused frame, progressively receiving tools for a consistent training routine as well as for a possible teaching role in the future.
Step-by-step guidance is given throughout the monthly meetings which deliver the students all the necessary information and details, while the deepening of the material is ensured by an individually designed training plan.
The training is once a month Saturday at 16:00 – 19:00 and Sunday at 10:00-14:00. Saturday is dedicated to the 3 basics sets of the Wudang Principle System, while on Sunday students focus on their individual chosen styles like Ba Gua or Tai Ji.
The training is held Online via Zoom as well as at the same time at the Academy in Berlin.
Costs: 90 – 120 € per month (chose a contribution according to your financial situation)
Topics of Season: Hun Yuan Jin Qi Gong (Cosmic Circle Qi Gong) – 8 Energies of Tai Ji – 8 Ba Gua Fighting Palms – Tai Ji 36 Form – Xiao Yao Zhang Deepening (for advanced only)
Date/Time
Date(s) - 21/10/2023 - 19/10/2024
0:00
Bookings