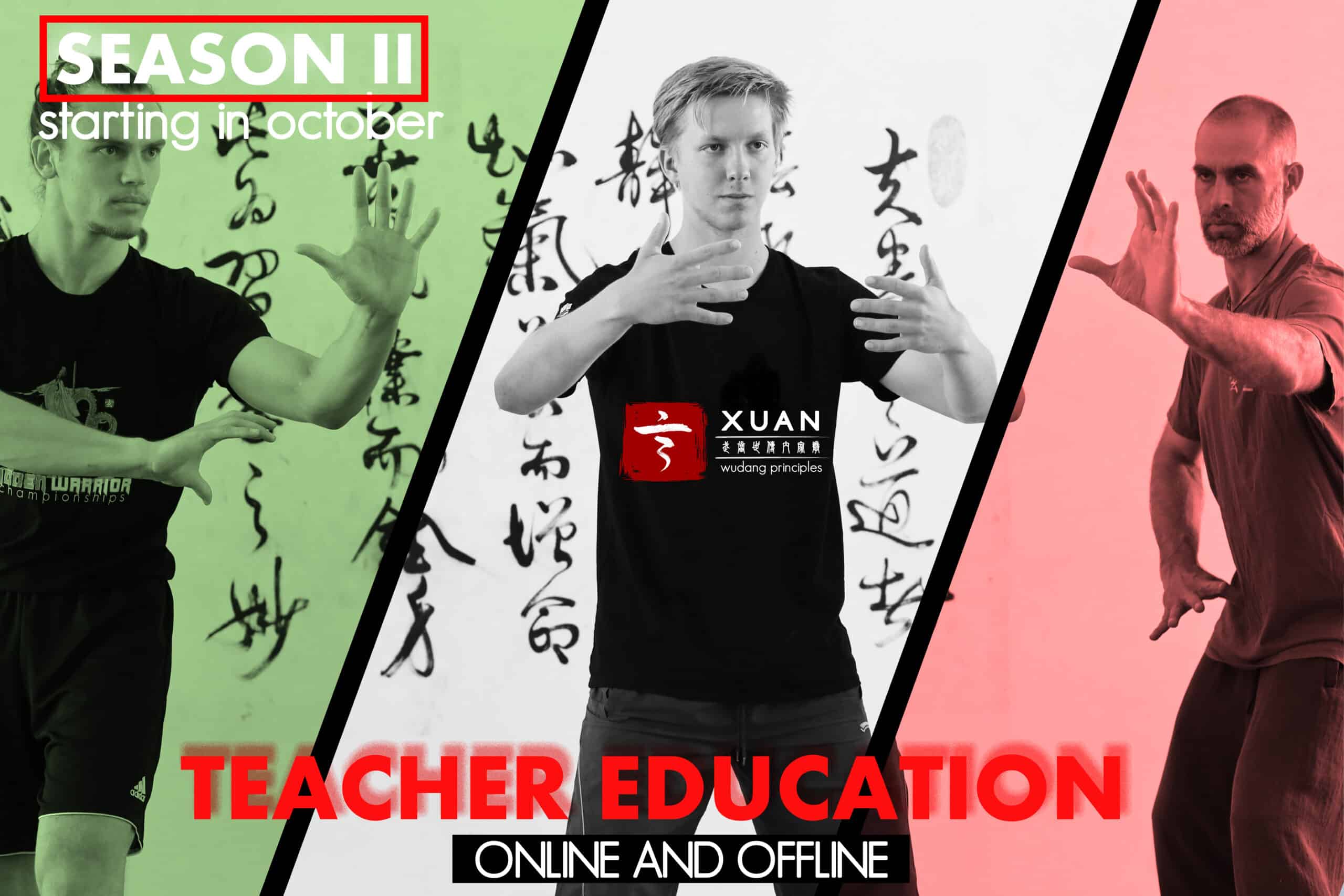 Description
After one very successful first season of our teacher training program, the next season is about to start. Only at the beginning of a new season, it is possible to join our program. So don't miss your chance.
The teacher education is a guided and very structured program that is teaching you in a 3 seasons circle the basics of our Gong Fu System (Wudang Principles) as well as one personal chosen Gong Fu Style ( Tai Ji – Ba Gua or Xing yi).  Every month we meet Saturday and Sunday for around 3 hours each day in order to learn, deepen and practice the foundations of our art. While the monthly meetings deliver the knowledge you need, a personally tailored home program is taking care of your training progress. This means that next to the monthly meetings, a certain kind of dedication for an own regular practice is required.
Season II will be held Online via Zoom as well as in offline classes in person at our Xuan Gong Fu Academy. It doesn't matter if you live far away or if you are traveling monthly to Berlin. Many options make it flexible and possible to join in any situation.
Find more information about the program in general here: https://www.xuan-gongfu.de/teacher-education-program/
After registering for our program, I will get in contact with you via mail. You will receive there the contract for joining the program as well as the opportunity to ask for more detailed information.
Main Topic of Season II will be the 18 Tai Ji Steps Qi Gong System
Dates first half-year:
October:    16-17.10.2021
November: 20-21.11.2021
December: 11-12.12.2021
January:   22-23-01.2022
February: 19-20.02.2022
March:     19-20.03.2022
Monthly Fee: 100 €
Write a mail for registration:
Date/Time
Date(s) - 16/10/2021 - 15/10/2022
0:00