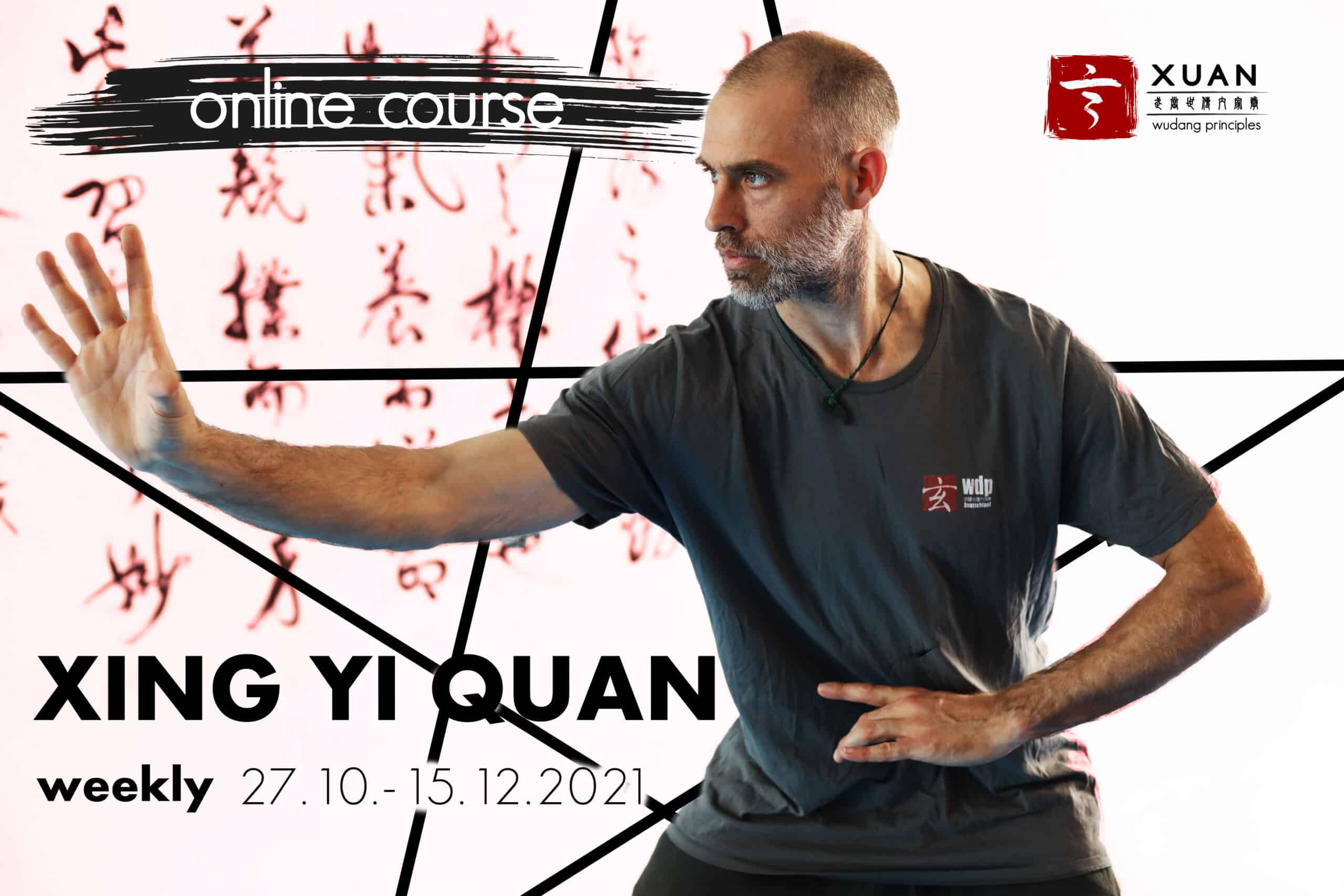 Description
It is time to use the advantages of the modern age. No matter where you are located, you can finally practice Xing Yi Quan with us.  Learn with us in 8 (zoom) Online Classes the fundamentals of Xing Yi Quan. Practicing the 5 basic fists of Xing Yi Quan, we will start to develop a feeling of how to use soft body mechanics and connectivity to create powerful and explosive motions! Even for practitioners of other internal arts that are not highly interested into Xing Yi Quan, this course can be a great chance to bring Fa Li (Lose and explosive power) into your art by understanding the body mechanics through Xing Yi Quan.
Topics:
Basic Standing Qi Gong – San Ti Shi
Basic Xing Yi Walking Methods
Basic 5 Element Fists
Wave Power Program (Fa Li Development Exercise Set)
When:
27.10.2021 – 15.12.2021
Every Wednesday 18:00 -19:00 (1hour training / no warm-up)
8 Sessions
Where:
Online Zoom Classroom – Join from anywhere
Teacher:
Stefan Müller (Head Coach of Xuan Gong Fu Academy and WDP Berlin / with 10 years of Xing Yi Quan experience)
How:
After the registration process, you will receive, one week before course begin, access to our Online Portal  (www.hiddenturtle.de) and the specific Xing Yi Course Area on it.
This means in addition to the Xing Yi course you will receive access to all our Theory and Online databases for 3 months.
A continuation of this course is planed. After the first 3 month, Xing Yi basics another 3 months Form and deepening will follow.
Date/Time
Date(s) - 27/10/2021 - 15/12/2021
18:00 - 19:00
Bookings