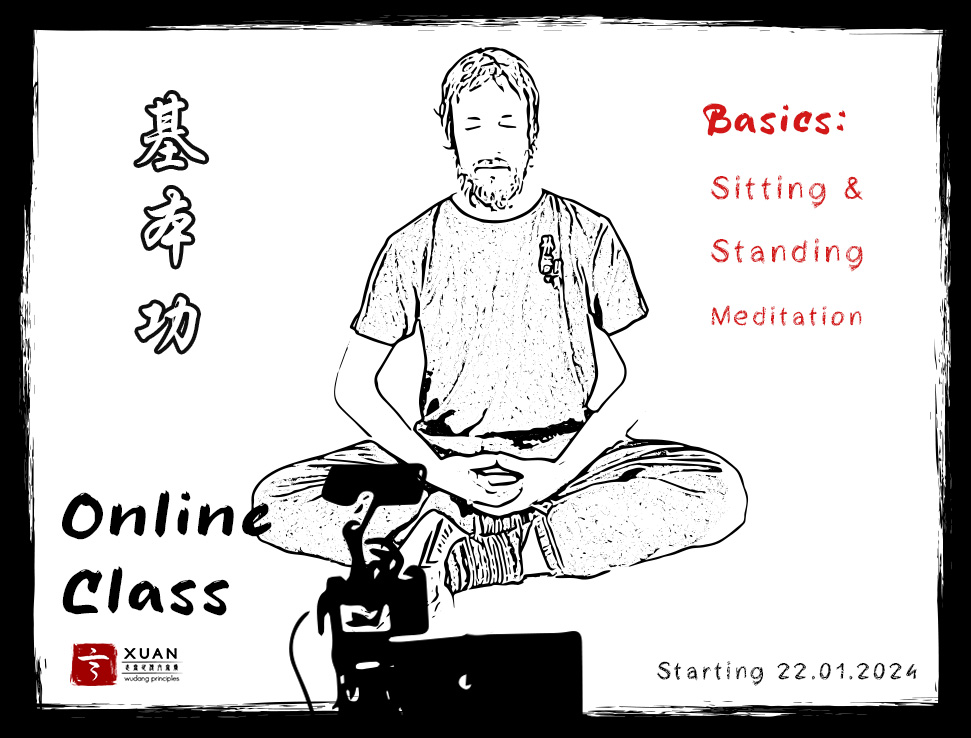 Description
Join us regularly, in our Online Course even though you are not living in Berlin.
Starting on 22.01.2024 we will meet every second week on Monday for one hour (18:00-19:00 Berlin Time Zone) to build up and deepen the absolute foundation of Taoist inner practices.
The main topics of our course will be Sitting Meditation and Standing Qi Gong.
HOW TO JOIN:
Pre-register simply by writing a mail to me! You will than get the reminder in January to join us on our online portal: www.hiddenturlte.de
PRICE:
35 € / monthly (Basic Hidden Turtle Membership)
ALL UPCOMING DATES:
22.01.2024 BASIC SESSION 01 – Sitting Meditation 01: Learning To Sit
05*.02.2024* BASIC SESSION 02 – Sitting Meditation 02: ****Locking The Monkey
19*.02.2024* BASIC SESSION 03 – Standing Meditation 01: Learn To Stand
04*.03.2024* BASIC SESSION 04 – Standing Meditation 02: Center
18*.03.2024* BASIC SESSION 05 – Standing Meditation 03: Wu Wei Practice
08*.04.2024* BASIC SESSION 06 – Standing Meditation 04: Yin and Yang
22*.04.2024* BASIC SESSION 07 – Standing Meditation 05: Cosmic Circle
06

.05.2024

BASIC SESSION 08 – Standing Meditation 06: Closing Inner Shower
20*.05.2024* BASIC SESSION 09 – Standing Meditation Deepening 01
03*.06.2024* BASIC SESSION 10 – Standing Meditation Deepening 02
Date/Time
Date(s) - 22/01/2024 - 03/06/2024
18:00 - 19:00